We are glad to welcome you on the open company "SVERDMASH" site!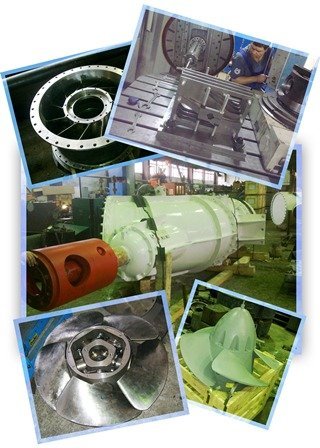 The open company "SVERDMASH" specialises on manufacturing of axial, diagonal, centrifugal pumps and pumps of a special purpose for chemical, mining, metallurgical, a petroleum industry, thermal and atomic power stations, systems of water supply, land improvement and an irrigation.
Thanks to a long-term operational experience in this branch the factory has expanded limits of potential possibilities at the expense of cooperation with large machine-building factories of the Ural Federal district, at the expense of introduction of the newest technologies of designing and manufacturing of foundry equipment.
For today the park of the machine equipment allows to carry out with high quality machining of large-sized details, products from moulding, hammered details and all on vertical boring mill, turning, boring, milling and drilling machines.
The open company "SVERDMASH" dynamically develops, constantly increasing volumes and the nomenclature of let out production. The statistics shows that more than 80% from total number of our customers – constants. And there is more than half again addressed – under the recommendation. We very much value it and we do not aspire to momentary benefit, and are interested in long-term cooperation.
We hope for fruitful mutually advantageous cooperation.